If you have a little interest in Mussoorie, you must read the hilarious facts about the city Mussoorie which is often referrer as Queen of Mountains. The beautiful city Mussoori is situated at a height of 1,880 metres (6,170 ft) with green hills & a fresh environment, with a distance of 34 KM from Dehradun.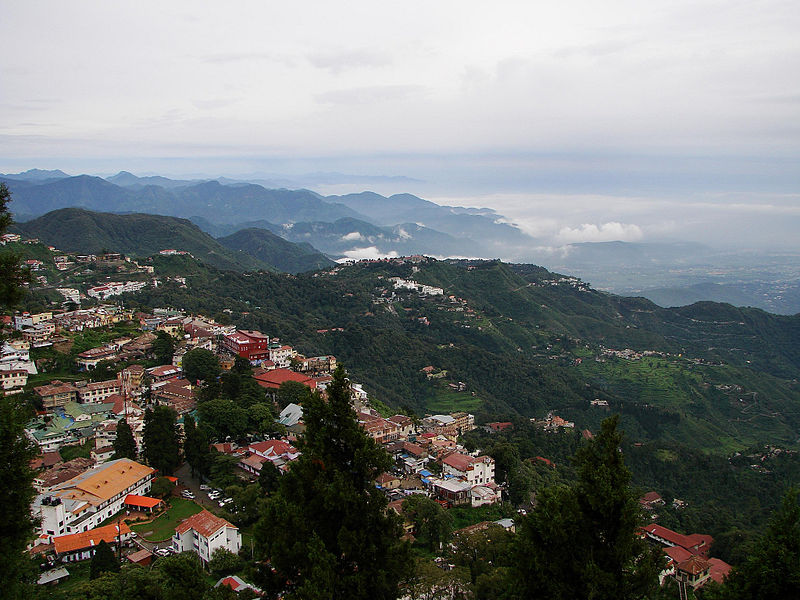 (Source: WikiPedia)
10 Interesting facts about Mussoorie you should know
Being a Doonite, I am a regular visitor of Mussorie & needless to say that the situation is similar with you guys. But did you ever try to know the facts of Mussoorie. Undoubtedly it is an awesome place with fresh air and pure but cold environment. We've tried to collect almost each & every fact about Mussoorie for that you were unaware of, read them below:
The Name Mussoorie: The name Mussoorie is taken from the word Mansoor which is a shrub which is indigenous to the area. You may still notice many people calling Mansoori instead of Mussoorie.
Discoverers: Who discovered Mussoorie: Mussorie was discovered jointly by a young but brave British military officer Yung and Mr. Shor a doonite & superintendent.
Mall Road: very popular road among youngsters, the name Mall road was kept because of a famous place Mall at Mussorie.
Adjust your watches with GunFire: During the colonial rule, Gunhill had a gun mounted on top of it. Everyday at mid-day, the gun was fired from atop the hill so that people could adjust their watches accordingly.
Population Growth: In 1901, the total popular of Mussoorie was 6,461 which increased by 400% in 100 years, reporting a total population of 26,069 in 2001.
Highest Place: If you even wondered to know the highest point at Mussoorie, let me inofrm you that a Place Lal Tibba is the highest point in Mussoorie with an enormous height of 2,290 metres (7,510 ft). You should visit this place for once.
Indians NOT Allowed: Don't get shocked, i am telling you the past here. During the British region, Indians were not allowed to visit Mussoorie. Racist  signs on the Mall expressly stated: "Indians and Dogs Not Allowed". But Motilal Nehru (Father of JawaharLal Nehru) frequently broke the rule almost everyday. However these signs have later been removed from the walls.
The Addiction of Nehru Family: It was the favourite tourist place for Nehru family & they were a frequent visitor to Mussoorie (during 1920-40s), they use to stay at Savoy Hotel. Even the house of Vijayalakshmi Pandit, sister of Nehru is located nearby in Dehradun.
Dalai Lama in Mussoorie: In April 1959, when Tibetan guru Dalai Lama were deported by China, He came here to make a Tibetan deported govt, later transferred to the Dharmshala of Himachal Pradesh. Still more than 5000 tibetan are living in Mussoorie valley.
First Choice for celebrities: The beauty of this valley has always been addictive to everyone & even celebrities are not untouched of it. Mussoorie was the most favourite place of former bollywood actor Devanand & even he has got a home here.Cricket master blaster Sachin Tendulkar visit here every year on regular basis.
Share your opinion!