We all are well aware of how we are affecting nature with our lifestyle. The alluring beauty of Devbhoomi Uttarakhand – the mountains, forests, and rivers that we appreciate today are soon going to feel suffocating in the environment we are creating. So this is the time when we all have to make a change for the sake of our Mother Earth, and this change will start with switching to electric vehicles as 40% of all pollution in India is caused by regular fuel-powered vehicles.
Currently, when fuel prices are skyrocketing, many Indian customers are switching to electric vehicles. But a large section is still not convinced by this new technology. So for them, electric two-wheelers are the best option to try and test this eco-friendly technology at a low cost. However, many state governments are also giving subsidies for buying electric vehicles.
At present, the electric two-wheelers available in the market are either budget-friendly or performance-oriented. But recently, Ola Electric Mobility, an Indian electric two-wheeler manufacturing company, has revolutionized the market by launching its first electric scooter S1, with best-in-class design, performance and technology at an aggressive price range.
Ola S1 Specifications
Ola S1 which was launched on 15 August 2021, has many segment-first features like Proximity Unlock, Voice Controls, Cruise Control, Hill Hold etc. The scooter is powered by an 8.5kW mid-drive IPM motor that generates a torque of 58 Nm. It comes in two variants – one is standard S1 and the other is S1 Pro. The latter gets a class-leading top speed of 115 kmph and has a range of 181 km with a 3.97 kWh battery pack, while the former gets a top speed of 90 kmph and has a range of 121 km with a 2.98 kWh battery pack.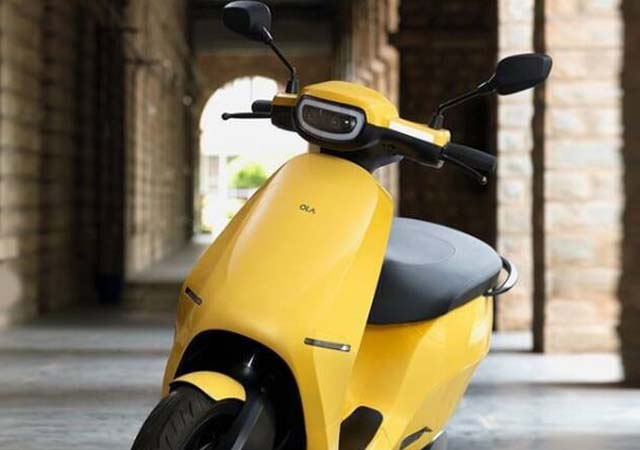 Both the variants come with a futuristic fluid design, superior chassis, rear mono suspension, 12″ aluminium alloys, front & rear disc brakes, iconic LED headlamps, 36L of boot space, 7″ touch screen system with 1.8 GHz processor & 3GB of RAM enabled with Bluetooth, LTE & GPS functions. Apart from these and the above-mentioned features, S1 and S1 Pro have plenty of safety and advanced features like – side stand alert, anti-theft alarm, limp home, SOS alert, reverse mode, auto indicator off, remote boot unlock, roadside assistance, navigation, share location etc.
Ola S1 Colors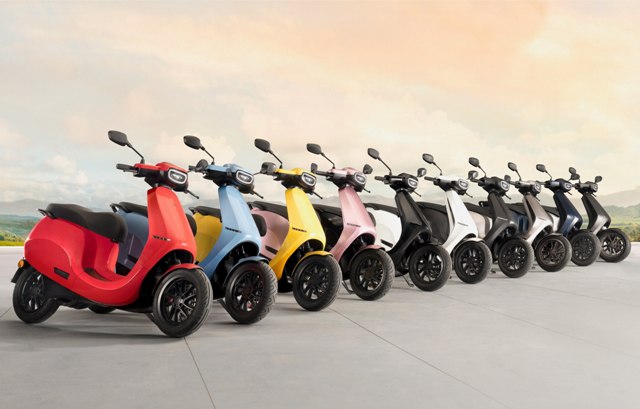 Ola S1 comes in 3 matte colors – Anthracite, Midnight Blue & Black, and 7 glossy colors – Coral Red, Marshmallow, Jet Black, Liquid Silver, Porcelain White, Neo Blue & Millenial Pink. The S1 standard doesn't offer matte colors, liquid silver, and millennial pink. While the S1 Pro offers all 10 colors and also gets the Hyper riding mode in addition to the Normal & Sport riding modes. [Ola S1 Full Details]
Ola S1 Price
Talking about the ex-showroom pricing, the S1 standard is priced at Rs. 99,999 and the S1 Pro comes at Rs. 129,999. However, the prices are subject to change with respect to state-wide subsidies. In states like Gujarat and Delhi where subsidy is available, the ex-showroom price for the S1 standard is Rs. 79,999 and Rs. 85,099 respectively, while for the S1 Pro is Rs. 109,999 and Rs. 110,149 respectively. In Uttarakhand, there is no additional subsidy available for buying an electric vehicle, but there is an exemption in road tax and registration fee which is good.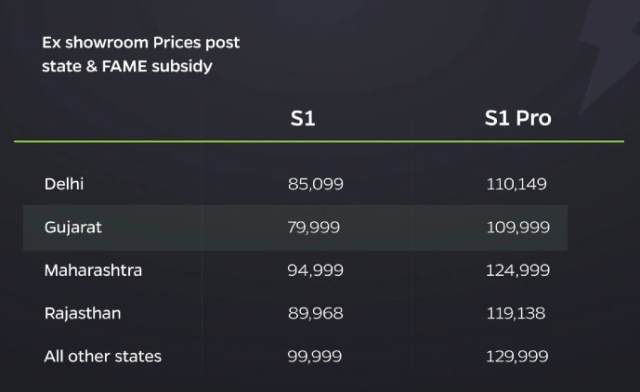 The state of Uttarakhand resides in the lap of nature, so the people and the government here should be more responsible towards nature. We hope that the state government will soon revise the EV policy and announce a subsidy of at least Rs. 5000/kWh, so that a large section of the people become a part of this change.
Ola S1 Delivery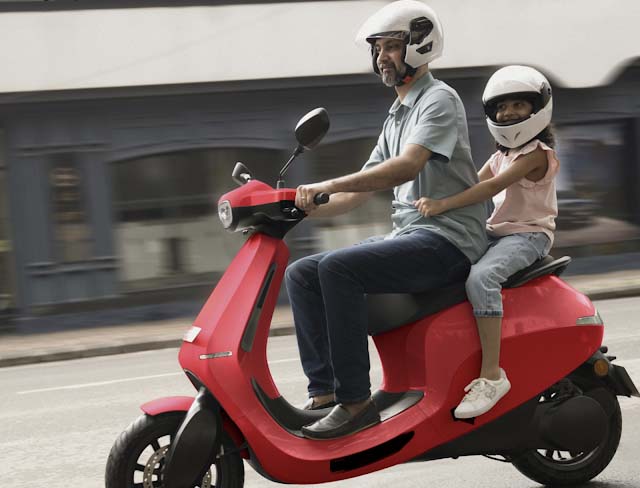 Ola Electric Mobility has already started taking pre-bookings for their scooter S1, interested buyers can reserve their scooter for just Rs. 499 through the company's official website olaelectric.com. The company will start selling the scooter in September 2021 and will start its delivery in October 2021. The scooter will be delivered directly to the buyer's location.
Ola S1 Dealership in Dehradun – Uttarakhand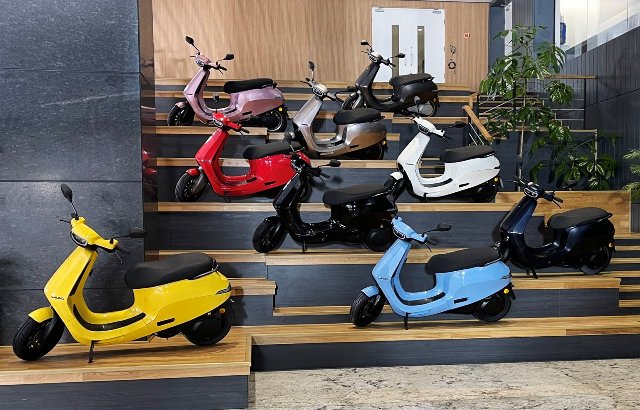 Currently, Ola Electric Mobility has three experience centres in the capital city Dehradun at Saharanpur Road, GMS Road, and Canal Road. Interested buyers can also purchase it online. Ola sells its scooters through an omnichannel model- including both online and offline experience centres. Updated On: 01/08/2023
Ola Hypercharging Station in Dehradun – Uttarakhand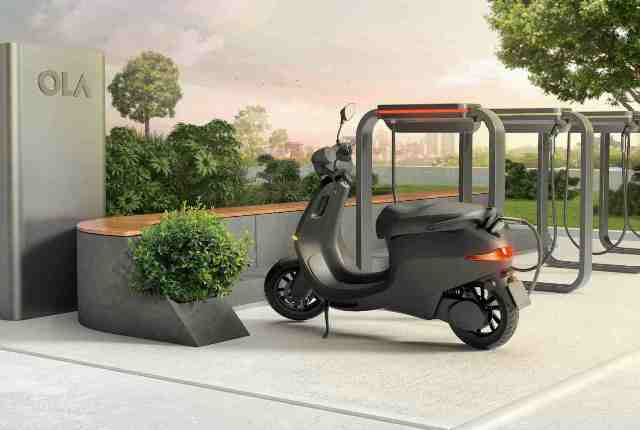 Ola Electric Mobility is setting up its hypercharger network across 400 cities in India and unfortunately, as of now, Dehradun is missing from that list too. A good number of S1 sales in the state may draw the company's attention to setting up a facility. Meanwhile, S1 batteries can be charged easily at home, it will take around 4:48 hours for the standard variant and around 6:30 hours for the Pro to fully charge. While at a hypercharging station, the batteries can charge up to 75 km range in just 18 minutes for both variants.
Ola S1 Service and Repair
Servicing and repairing of the Ola S1 scooter will be done at the buyer's location by the assigned technician 'Ola Champion'. The service and repair request will be made from the official app and the company will then assign a technician to render the requested service, along with an estimated time of arrival.
Note: The article will be updated if there is any change in the details over time.
Share your opinion!