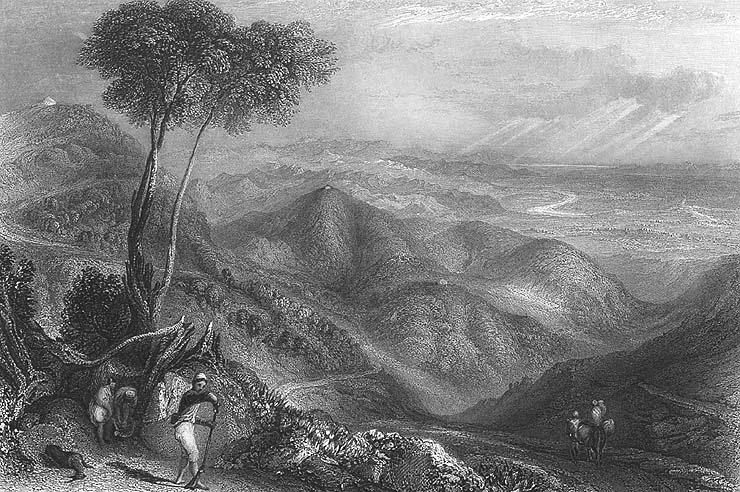 Dehradun, one among the oldest cities of India. A historic town in the lapse of Himalayas, capital of Uttarakhand. Dehradun presents a city with excellent credentials in the field of knowledge and information. Dehradun is known to have been a part of the Garhwal region since times unknown.
In Skanda Purana, Dehradun is mentioned as a part of the region called Kedarkhand, the abode of Shiva. Various mythological stories connect Dehradun to have been a part of Ramayana. It is a popular belief that Rama and Lakshamana had come to this town for penance. It is also renowned as the abode of Drona (Drona Nagri), the mighty Guru of Kaurvas and Pandavas. The city boasts of numerous legends about it and most of them are related to great Epic Mahabharata.
Various rock inscription associate Dehradun to emperor Ashoka, who ruled in the 1st Century BC. How ever some believe that this town was founded by Guru Ram Rai. Thus the city refers to Dera (camp) or settlement in the Doon valley.
In the past hundred years or so Dehradun has undergone several revolutionary changes that would be good to recapitulated so that the future drift of the city can be put into right perspective. In 1890, the 1st train from Haridwar reached Dehradun Railway Station. This landmark year began the process of making the valley more accessible for the rest of India and particularly British, this year only the 1st Radio Station too came into existence in Kutchery compound.
Dehradun grew rapidly under the hands of English men. Tea plantation started by the Britons serves the major source of income for its unique taste and aroma worldwide.