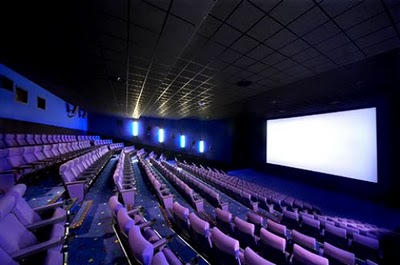 Update: The work over the PVR will be done by end of this month. Most probably, it will be inaugurated by the end of December 2013. Since April 2013 the dates of inauguration are being shifted.
PVR Cinemas in Dehradun: Doonites are going to get a special New Year's day gift as a PVR cinema in their city. With a total of 5 screens, PVR will be established at the second floor of recently opened Pacific mall Dehradun which is one of most preferred shopping destination in Dehradun.
Equipped with hassle-free online booking & completely advance features, PVR gives to an extreme level of comfort for watching movies. After Big Cinemas, Glitz & SilverCity it will be the fourth multiplex opening in the city. Once the PVR gets ready, Doonites will be able to book ticket online form the official website www.pvrcinemas.com
The Pacific Mall which is located at Rajpur road Dehradun is a recently established shopping mall acquiring a large area & shops of national & International brands.
PVR Ltd. which is also known as Priya Village Roadshow Cinemas is one of the cinema chains in India. The company was incorporated in April 1995 in a joint venture of  Priya Exhibitors Private Limited and Village Roadshow Limited with 60:40 ratio. One of the largest exhibition companies in the world, PVR initiated the multiplex revolution in India by establishing the first multiplex cinema in 1997 at Saket, New Delhi.
Share your opinion!