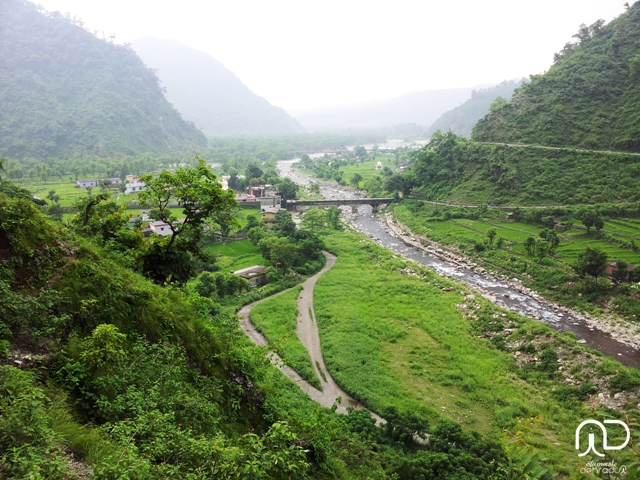 We know, that everyone who lives in Dehradun must have a question in his/her mind regarding the same, that how many places are there in the city have suffix 'wala' with their names. Digging deeply inside, now finally we have the answer that will raise your eyebrows. In district Dehradun, there are approximately 150 villages & localities ending with 'wala', below are the names in alphabetical order.
A: Adowala, Adhoiwala, Ambiwala, Amwala, Anarwala, Athurwala, Aulikeasrwala
B: Badamawala, Badonwala, Badwala, Bairagiwala, Bajawala, Bakralwala, Baksarwala, Balawala (Ballawala), Balliwala, Baluwala, Banjarawala, Banshiwala, Barotiwala, Belawala, Bhaanwala, Bhandariwala, Bhaniawala, Bharatwala, Bharuwala, Bhattonwala, Bhauwala, Bhimawala, Bhojawala, Bhuttowala, Boradi Athurwala, Brahmanwala, Brahmawala, Bulakiwala, Bulawala, Bullawala
C: Chadamiwala, Chak Jogiwala, Chaksaliya wala, Chaktunwala, Chidderwala, Chotuwala, Chukkuwala
D: Danda Khudanewala, Danda Nooriwala, Dandi Kidduwala, Daudwala, Deshwala, Dobhalwala, Doiwala, Donkwala, Dalanwala, Dhamawala, Dharmawala, Dujiawala
F: Fandowala
G: Gajiawala, Ghammuwala, Gujrowala, Gumaniwala
H: Hadowala, Hansuwala, Haranshwala, Harawala (Harrawala), Harbhajwala, Hariyawala, Harvashwala, Hinduwala, Horawala
J: Jaintanwala, Jamniwala, Jamoliwala, Jamunwala, Jassowala, Jatowala, Jeevanwala, Jhabrawala, Jhadowala, Jhariwala (Jahariwala), Jheelwala, Jogiwala
K: Kaluwala, Kandarwala, Kanharwala, Kaichiwala, Kedarwala, Kesarwala, Kesowala, Khadamiwala, Khand Raiwala, Khandraywala, Kheragopiwala, Kidduwala, Kudkawala, Kuwanwala
L: Lachhiwala, Lakhanwala
M: Madhowala-Satowala, Makkawala, Malukawala, Manduwala, Mangluwala, Mehuwala, Missarwala Kala, Miyanwala, Mohabbewala, Morowala, Mothrowala, Msandwala
N: Nagal Badowala, Nagal Bulandawala, Naliwala, Nawabwala, Nathuvawala, Nimbuwala, Nunawala, Nyamwala
P: Pashmiwala, Patiyowala, Paudwala, Phanduwala, Pitthuwala, Premnagar-Doiwala, Purohitwala
R: Rainiwala, Raiwala, Rajawala, Ramsawala, Randharwala, Ranjhawala, Retiwala
S: Sabhawala, Salawala, Saloniwala, Sangityawala, Sarang Dharwala, Saranghwala, Shekhuwala, Shewala Kala (Sevala Kala), Singhniwala, Sudhowala, Sunderwala
T: Tailiwala, Tunnwala, Tuntowala
U: Udiwala
V: Vijaypur Gopiwala, Virgirwala
PS- Do tell us in the comments, if we are missing any names!
Share your opinion!