A happy week is on progress for Doonites, After receiving an international award (to Paltan Market-read more here), Doonites are going to have an International cricket stadium.
The stadium will be constructed in Raipur with a large area of 22 acres. Informing you that the foundation of the stadium was done last year in November 2012.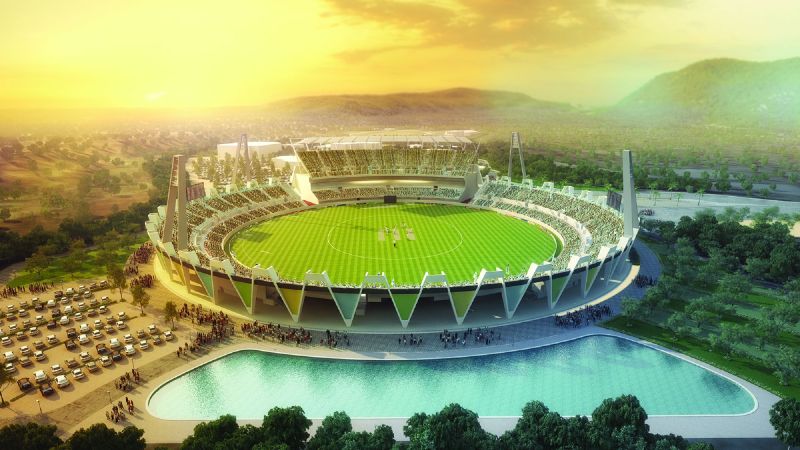 Some Special Features of this Stadium
Will be contructed according to the norms of ICICI
A capacity of 25,000 audience
Sports complex & club houses will be included
Ice scatting rink will be available
Green Building with Eco-friendly concept
With the help of ONGC, the construction for Rajeev Gandhi International Cricket Stadium will begin from 9th of this month, which is the state foundation day. The design of the stadium was sanctioned by the Chief minister Vijay Bahuguna after a meeting at New Delhi.
However the selection process for the construction agency has not begun yet but it is likely to be done by the end of this october. But we've got another reason for celebration.
An stadium in the lap of mountains! How wonderful it would be?
Share your opinion!