Dehradun: You should feel proud after reading this. Most popular Paltan Market (Paltan Bazar) of the city has got an International award for an excellent & improved system. This award has been given during a seminar on Change makers for Clean Air and Sustainable Mobility at the Country Capital.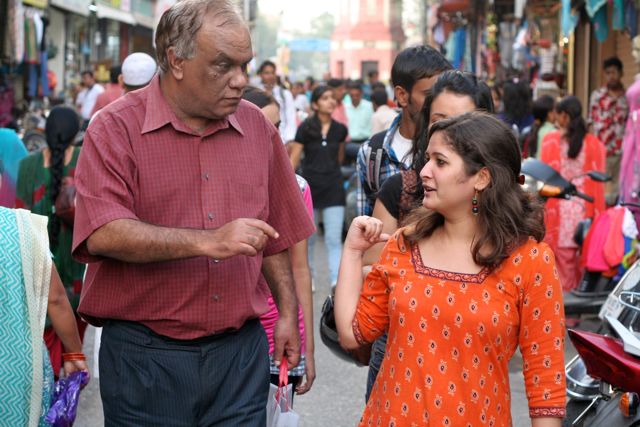 International organisation Centre for Science and Environment (CSE) has awarded Paltan market for a traffic free  and a healthy place with good facilities for elders.
Apart of that, City SSP , Mr Kewal Khurana has also been praised by an appreciation letter for his contributions to Dehradun. City SSP informed that it's an honour for the city & it is our duty to make it eco-friendly.
Previously Paltan market was one of the busiest place of the city but after the new arrangements the facilities have been improved. For elders benches for sitting & other special arrangements have been made here. Patlan market is the famous place in Dehradun for youngsters, which resembles the Pahadi culture & their living. Here You can buy almost everything of your need & specially cloths at reasonable prices (No idea about yours but It is my favourite marketplace).
Director of CSE Sunita Narayan,  Former IAS & Environmentalist Mr Bhairon Singh & an international panel was involved in this survey which has been conducted in south asian countries.
Apart of the Paltan market Srilankan capital Columbo & Gangtok (Manipur) has been rewarded for a better footpath facilities. Kolakata for a better parking system & Nepal for their improved stats of forest density.
Needless to say, it is an honour for Doonites but what's your take over this? Do you think that the system is in better state that earlier? Share your minds.
Share your opinion!