In Dehradun city, the life of people has now become very busy. They spend their whole day in their offices, shops, and other works. But apart from this, Doonites love to eat street foods, at the time when they are hanging out with their friends, office colleagues or family. In their free time Doonites wander in the market, take rest or feed their tummy.
Five years back, Dehradun did not have a single fast food chain, but now the time it has a number of fast food corners in every area of the city. Most of the eating places are located near Rajpur Road, Chakrata Road, and Astley Hall. Here we have a list of some famous food corners in the city where you can enjoy the tasty food.
The Buffet Snacks Shop @ Rajpur Road

Buffet Snacks Shop is located at Rajpur Road opposite to Gandhi Park. It is one of the famous fast food corners where people come to enjoy especially its burger and bread rolls. It offers coffee, sandwich, bread rolls, shakes and burgers at a very reasonable price.
KC Momos & Soup Bar @ Jakhan- Rajpur Road

KC Restaurant is famous for Momos & Soup, it is the oldest fast food corner in Dehradun. It is located at Jakhan, Rajpur Road. When people think about momos, KC Restaurant is the first choice they get in their mind. We suggest if you are thinking about to eat momos, this is the best place.
Bun Tikki Wala @ Dwarka Store Chowk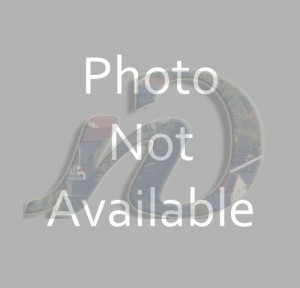 Doonites are very fond of Bun Tikkis. In Dehradun, there are many Bun Tikki's stalls but few stalls are famous for their taste. A Bun Tikki stall at Dwarka Store Chowk is one of them. It opens in the evening at 5 pm for 4 hours. Many localities have their own favourite Bun Tikki stalls but Dwarka Chowk Bun Tikki stall is the oldest one in the city.
Maggi Points @ Mussoorie Road

Having Maggi at Maggi Point is a great way to unwind, just drive along Dehradun-Mussoorie Road until after Shiv Mandir, all the Maggi Points are situated in this area. There are a few roadside hawker sheds popularly known as the Maggi Points, where you can ask them to prepare a Maggi as per your taste. Maggi Points serve Maggi noodles, pasta, tea, coffee, cold drinks and snacks. Maggi Point is the favourite place for youngsters, they come here with their dear ones to spend time together. Some people come with their family when they travel from Dehradun to Mussoorie. If you haven't been here, must go you will have a peaceful and tasty moment of your life.
Chetan Poori Wala @ Hanuman Chowk

After spending a whole week in offices, shops or any other important works, people wait for Sunday and want to have a heavy Sunday Brunch like Poori Chhole, Poori Aaloo. Chetan Puri wala is the place to get poori packed along with Aaloo sabji or Kaddu sabji. Chetan Poori Wala is famous for its tasty poori sabji and it is the best option at the time when surprise guests come and you have no time to prepare food. It is situated at Hanuman Chowk near Darshani Gate, Dehradun.
Madrasi Dosa Hut @ Parade Ground

If you ask girls & women about their favourite street food, most of them answer Dosa. In Dehradun, there are many famous restaurants which serve south Indian dishes but Madrasi Dosa Hut is the best for that. It is situated at the edge of Parade Ground opposite to Kanak Cinema and its timing is 5 pm evening to 11 pm. Madrasi Dosa Hut is famous for its taste and reasonable price. The area is not big and sitting arrangement is only for limited persons, but it doesn't matter for doonites, they just want a tasty food.
Gaylord Ice Cream Parlour @ Clock Tower

Gaylord Ice Cream Parlour is one of the best & famous ice cream parlours of Dehradun. It is located at the starting of Paltan Bazaar near Clock Tower. Gaylord is the pet spot of youth and it is popular for its cheap-in-price Softy Ice Cream. It offers different flavors of ice cream like- vanilla, chocolate, strawberry, butterscotch, and etc. It also serves fast foods & beverages.
Chaat Wali Gali @ Clock Tower

As the name suggests, Chaat Wali Gali is famous for Chaat & Gol Gappas (Paani Puri). It is situated at Chakrata Road near Clock Tower, Dehradun. In this street, there are many Chaat stalls in a row and every stall serves finger-licking chaat. Chaat Wali Gali is parallel to Paltan Bazaar, so most of the people who come for shopping in the market never go back without having a Chaat here.
Bobby Fast Food Corner @ Gandhi Park

Bobby fast food corner is situated just beside the Gandhi Park and in the roadside opposite to Orient Cinema. This flat rate stall is famous for chowmein, non-veg momos and soup. It opens at 5 pm to 10 pm and daily becomes a reason for a traffic jam on the road because of heavy footfalls.
Share your opinion!