Dehradun, capital of Uttarakhand is one of the most popular cities in India with pleasant weather and great locations. Apart from locations and weather, Dehradun is also famous for Education and it is known as Education Hub. You can find many prominent School, College and University here. When Universities and Colleges are concerned, most of the  Colleges in Dehradun offers various degree courses at a different level. There are many Engineering Institutes and Universities which help students to get higher education in their own city.
You will get full details regarding courses and colleges only in Namaste Dehradun- The Encyclopedia of Dehradun. This section provides you complete details of Top Engineering Colleges in Dehradun. Namaste Dehradun serves the authentic and updated list of Top 5 Engineering Colleges in Dehradun. Here we tell you about B.Tech Colleges offer top Engineering streams, like-
Computer Science & Engineering
Mechanical Engineering
Civil Engineering
Electrical & Electronics Engineering
Chemical Engineering
Information Technology
Automobiles Engineering
Bio-Technology  Engineering
Petroleum Engineering
Architecture and Planning
Here is the list of Top 5 Engineering (B.Tech) Colleges in Dehradun, Uttarakhand
Graphic Era University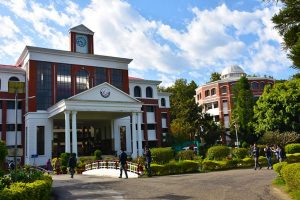 Graphic Era University is the leading University of Technical and Management Studies in Dehradun.  The University delivers world class Engineers, Managers and is a center for search and specialized studies. Graphic Era University offers academic and professional programs at Undergraduate and Postgraduate level in Engineering, Management, Computer Application and Hotel Management. The University offers a vibrant cultural atmosphere that aids in extra curricular development and recognition of building talent.
---
DIT University (Dehradun Institute of Technology)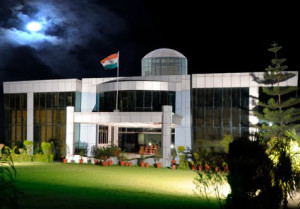 DIT is the premiere technical College/University in Dehradun, provides best faculty & maximum placement every year. The Institution offers Undergraduate and Post graduate courses such as Civil Engineering, Electrical & Electronics Engineering, Electronics and Communication Engineering, Mechanical Engineering, Automobile Engineering, Computer Science Engineering, Information Technology.  DIT University says that if you are in DIT there is 80% probability of campus placement but to get admission here is harsh.
---
Dev Bhoomi Institute of Technology (DBIT)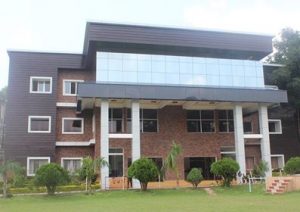 Dev Bhoomi Institute of Technology is one of the most reputed and pioneer Institutions and it is the third top Engineering College in Dehradun. DBIT Infrastructure is not so good as compare to others colleges but it is best in making careers. Dev Bhoomi Institute of Technology offers programs at the Undergraduate and Postgraduate degree level. DBIT also provides scholarship to needy school children.
---
Uttaranchal Institute of Technology (Uttaranchal University / UIT)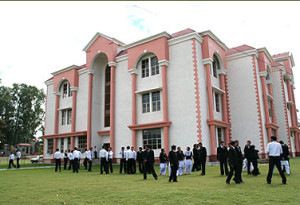 UIT is fourth among top Engineering Colleges in Dehradun. It provides very good Infrastructure and its campus is situated in pollution free environment which is good for students. UIT Placement is also very good, lot of students get recruited in various multi-national companies through out the campus.  UIT is also received an enthusiastic response from the aspiring students by choosing UIT as their other choice.
---
Tula's Institute of Technology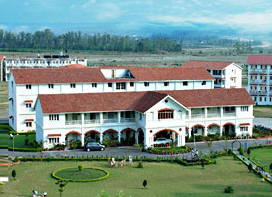 Tula's Institute is one of the famous colleges of Engineering in the city and ranks at the 5th position in term of placement and faculty. Tula's Institute is committed to offer the best infrastructure and facilities so as to ensure standards of excellence and supreme quality for the students. The mission of Tula's is to create and disseminate by providing the quest quotient of our students with enthusiasm and excellence.
---
Namaste Dehradun team frequently updates the ranks Colleges & Institutions on the basis of the survey done by our volunteer and online polling.
In the meanwhile, we welcome all the information related to the development of any university. To send data related to our ranking, Please connect with us at namastedehradun.com@gmail.com.
Previous Poll (2013-2015)
Share your opinion!