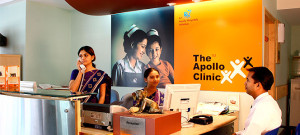 Address- Melody Cottage, 8/4-1 Ballupur Road, Dehradun-248001 (Uttarakhand), India.
Contact No.- 0135-2530358 | 0135-6543208
Website- www.theapolloclinic.com
Details:
Type- Private
Timing- 8 am-8:30 am
Services- Diagnostic Centres, Cardiac Care, Chemist & Drug Stores
Facilities- Diagnostic Centres
Payment Method- Cash, Cheque.
Parking- Available (Free)
Location of The Apollo Clinic:
Share your opinion!