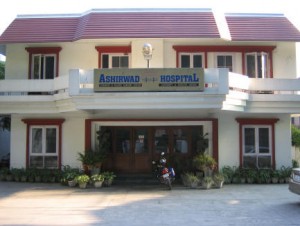 Address- 1 Ashirwad Enclave, Ballupur, Dehradun-248006 (Uttarakhand), India.
Contact No.- 0135-2763600 | 0135-2764600
Email- cosmeticsurgeonindia@gmail.com
Website- www.cosmeticsurgeonindia.com
Details:
Type- Private
Timing- 9 am-2 pm | 5 pm-8 pm
Services- Cosmetic Surgeons, Skin Treatment, Hair Treatment, Facial Plastic Surgery, Liposuction, Breast Enlargement, Facelift, Wrinkle Treatment, Hair Grafting, Forehead/Eye/Nose/Lips/Cheeks/Chin/Ear/Genital Surgeries.
Facilities- Facial & Breast Surgeries, Body Contouring and Genital Surgeries.
Payment Method- Cash, Cheque.
Parking- Available (Free)
Location of Ashirwad Hospital:
Share your opinion!